Since my Irish jaunt I have been playing mostly all of the time, up and down the country to some small audiences and some larger ones too. It doesn't matter, its all part of my journey. The sad thing is that I have not had time to be at home, a lovely home it is […]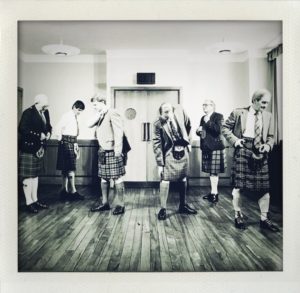 Since my Irish jaunt I have been playing mostly all of the time, up and down the country to some small audiences and some larger ones too. It doesn't matter, its all part of my journey. The sad thing is that I have not had time to be at home, a lovely home it is too, perhaps if I work hard enough the freedom will follow, and then the comfy chair. My car has taken a beating, over 15,000 miles this year alone, so have my eyes. The smaller shows have been uplifting, small crowds devoted to the show and my story, which is very nice to feel. Melvin has joined me along the way as he cries all over my songs, it's so lovely to have him as wing man. Steve Nieve joined for a few, we warmed up and then played in support of Madness at Kenwood House in London. We managed the set well and I think we came off unscathed. Steve is such a wizard, he and Melvin juggled melodies with such grace, I felt very proud to have them at my side. The distances are stupid, Penzance, Glastonbury, Carlisle for instance. Time passes so quickly, soon it will be August and then the end of the year will come like a horse up to the fence to nod at me with future eyes. I have stayed at too many hotels this year and not enough time in my own bed, drifting off to sleep lost like a lamb with a pillow to snuggle up to. This year it's been mostly about touring and I pray that next it might be more about writing, but writing what? Who knows. I need to put more coal on the fire to keep this engine running, I need to stoke that fire for the future and for the retirement fund. So my touring life evolves and more risks are being taken with stories and songs, I keep finding new places to go in my head, some fantasy some reality, a mixture for both, like life itself. The more I get close to myself on the journey the more I feel like I belong in my own skin. I feel no fear on stage anymore, it's not to be afraid of, what could go wrong, what is there to fear. Celebrity has passed me by, I wonder in my mind past the chances where things could have been so different but they at the time was not to be. My time may have come and it may have passed but for the now I seem to be keeping a gentle swagger on the stages of venues here there and everywhere, cash, some book sales and a few nice meals, and a few Premier Inns.
Some lovely memories from this batch of touring include a village hall in Battle, 82 steaming hot people in a small hall all very happy. A church on a hill near Bedford, laughter love and some nice fish and chips. Cardiff, full, no cheese cake left but. Nice Pizza. Everywhere has been lovely in its own way, the miles on the clock have been something of a mystery but then this is what I do. I travel I sing, I play I talk, and I sleep. I want to be Kyle when I grow up. Why do I get so emotional when I see and hear people deliver themselves so well on stage. Glastonbury above all other the pyramid of emotions, the Valley where all music gathers to embrace the heart. Touring has been interesting as I have straddled a few stages this past few months, as above, but supporting Madness was one of the oddest. Their audience are baying for North London not South so when I take the stage it's all very tentative, but after a few jokes and songs things settle down. Suggs keeps himself under cover but I see most of the others backstage, they have had so many big hits it's hard to deny how great they are, and fun too. They expertly balance old with new, it works for them as they have great visuals. There are a couple more shows to play with Steve and young Melvin, something to look forward to. Then I'm back in the saddle with Jools, I sing three songs and enjoy back stage banter and curry with the family Holland. I love the atmosphere its almost like being in the Army, everyone knows each other so well and the sound they make as one is a battle of rhythm and blues. Jools and I lock into the past with ease and recall the old days with joy and laughter as we should, those days wont come back. I have known Jools most of my adult life, nothing yet everything has changed over time, for us both, and thats glorious. So there is balance in my life, I do this that and the other, and I'm happy. If in engage the Groundhog Day principles to life things can only get better, the weather can only get better and the coffee too. Each time I do the same thing, I do the same thing again but with a different view, a valve opens to let in change and hope.
Cornbury was without doubt the best show of the year, the tent that I played in was heaving and full of lovely people, the set went down like ice cream, me and Melvin had a great time and Hugh who runs the festival said it was the highlight of the year for him, so what about that. Above The Beach Boys. The groundhog was roasting for sure.
Pennard is the writers retreat I hold every year, in partnership with The Buddy Holly Foundation and Under The Apple Tree. This year was emotional and inspired. Some great songs written and some wonderful friendship's made. On the first few days we had invited three Help For Hero's soldiers, they gave us their hearts and trauma, they gave us incredible joy and love. Robert Vincent wrote a real corker 'Bottle tops for Medals' passionate and beautiful deep. The charge I get from all the writers at this week is to fill me with love that I too can be a writer again, like I used to be, that's all I loved. Today I slide past the paper and the quill in favour of the doing and being, the playing and excepting that this is not the time to stop and reflect. A few weeks later and I'm running a very different writers week, closer to home at Tilton. 12 writers with openness and ears, to listen and to learn, but most importantly to be themselves. I can not teach writing but I hope that I can turn that dial, and give back what has been given to me over the years. It's a lovely thing, and Tilton is the perfect home for this.
When it is time I will do my best to find the very soul of my being to give back to one and all the gifts people have given me recently and over the years. Its a two way love affair with life. The connection with self is often drifting between the two shores of past and present, the writer who grew into a man and the man who grew into the present day. Writers weeks fill me with joy, as does most things I do. In the next room for instance Squeeze and the rest of the year await, something to look forward to, a show full of songs that define the very being of my journey in life, amazing. It sometimes haunts me how many great songs we have in our cannon, and I cannot wait to fish them out and spread them across the fretboard. Thank you God for providing me with such love and happiness, in song and in family. I have the most amazing children I have the most supportive and wise good lady wife, together we provide a very different kind of song on an altogether more spiritual stage.