I have said so much about the past and documented it in detail, and from this window ledge of contentment I jump into the gentle breeze of freedom. On tour the journeys are getting more and more ridiculous but I signed up for that as explained in my last post. We drove from Santa Rosa […]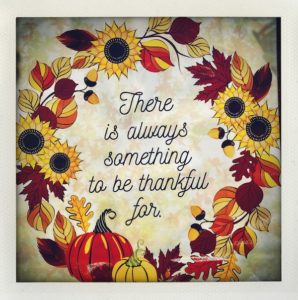 I have said so much about the past and documented it in detail, and from this window ledge of contentment I jump into the gentle breeze of freedom.
On tour the journeys are getting more and more ridiculous but I signed up for that as explained in my last post. We drove from Santa Rosa after coming from Las Vegas. Reno. 5am. I walked into the foyer which was buzzing with gamblers and young drunk kids who had come from the Burning Man Festival. My room without a view was cold and smelt of someone having been smoking, I fell asleep without too much trouble as it had been a long and emotional week. Exhausted I fell into the deepest, yet it's never enough. Casino shows are a gamble you never really know how many people will show up. As punters wobble by I wonder about the diet of life, faced with a daily menu of such crazy fatty food. It's not a balance I deal with very well myself. Uber eats has become a life saver as the menu stretches wider. Wider than some bellies. My casino breakfast is normally eggs toast and coffee, my lunch varies as to where we are but in a casino anything goes. Evening meal if there is one and the naughty sushi on the bus before bunk. Sometimes pizza. Mexican yes please. Cracker Barrel.
The joy of home is magnified by the distance of touring and nothing can taste as sweet as the love and support I get from my wife Louise, she cradles me when I'm bruised and covers me in kindness. I must be a home bod, but yet I love to tour, the bus the sound of the friends I have on the road and the people who really mater the most, our audience. They embrace the songs I have co written and mostly adore, they make me feel peaceful about the journey I have taken, and with a smile we can interact as each moment passes below the flashing lights. I love to watch people dancing, last night a woman looked like she was being eaten by a Crocodile as she wiggled up and down, next to her a man with his fist pumping the air, and then there is the air guitarists. Others dance like its 1960 and the funk is funking. Some sit and twiddle, some really go for it down the front, all of it a ballet of wonder, it makes me happy to see people commit to the rhythm of our songs and to word the lyrics I have penned down the years. Thank you!
With in all things there is balance, and this comes from the work I do at home and in my garden shed, the Podcasts which I love, now at number four on the Apple Podcast chart. The freedom of being onstage with my good friend Melvin is something that is fresh and I look forward to, a place where I never know where I'm going or how to get there, lifted only by the faces and the love of the people who come to see the show. From the Edinburgh Festival with Boo Hewerdine to most recently small venues around London this is my balance. Not much dancing at my shows but that's ok, its not an atmosphere for bopping around. It's a listen at best. Next year more of this and a new set of songs and stories.
Without a program I don't think I could have made this journey it's been so important to have the backbone of recovery, it supplies the present moment and the place in which I find happiness, its all tits and teeth. I have everything I need within me to walk with my head held high and with my heart tuned into a frequency that brings joy from the work I do. It's not always that easy to keep in tune but needs must. The tour moves into another week of long drives back across the country to the East Coast then back here to the West, has our agent never seen a map? In ten days time we hook back up with Hall and Oates who are on a break, which we can't afford being at the poorer end of the charts. Good for them. Then its home in October for hugs and walks before I set off with Jools on his UK tour, a very different show one I also really enjoy. After Jools its back to supporting, this time we take the fifty minute set with Madness, and then the madness that leads us up to Christmas. We are at that end of the year already. The New Year will find me working on new songs and being present in a different kind of way. Squeeze has another Autumn tour in the planning stages and possibly more summer shows for 22, other than that it's a bridge to normal living. Life just wizzes by.
Charles who drives my bus plays country music as we wiggle across the county lines, I sit with him up the front of the bus completely transfixed by what I hear. The domestic words, the value of simplicity and the courage of a good story, it's all there on these long early mornings on the bus. After the show at night we sit up talking then I tumble into my bunk, I normally get two or three hours then I have to get up to wee, and then another two hours and wee, then its 6am so I sit with Charles and listen to his compilations. Coffee then a car park where the bus pulls up. Breakfast is close by followed by lots of sitting still looking at the heat and the wild fire smoke that fills the high sky above, it's hot out here, global warming for sure. We are doomed to the slow unravelling of nature as the weather turns nasty and extremes become the norm. Soundcheck. This followed by food and a nap, stage time is often 9pm then its back in the dressing room for a brief look at the show from our underpants.
A day off is either glorious or dull, this one seems dull. I have no desire or energy to Uber into town for food or shops, I just want to sit still and not be on the bus and not be with the band and not be around the touring day. I listen to my music on my bed, in the room that smells of smoke, I drift like a log on a river of hope and I take in the moments that God gives me as I strive for the centre. I feel blessed to be here, I believe people love to hear the songs and see the show. We deliver a solid set which represents our past from many different chord sheets. I read Facebook reviews and see the pictures, I read the posts on social media and see myself in that moment on stage when a finger clicks the camera and I'm frozen in the fat face of that moment. Steve Smith is wonderful to watch on percussion, he nails each song to the mast and is the nicest man, such a treat. The only man I know to get a Sunday roast leg of Lamb in Oklahoma. Stephen is ever careful smart and inspiring, his solo's are so much fun, he loves to break out from behind the structure of the song, as we all do. A tourist by nature a chap who loves a walk around town. Owen is a bass player like we have never had before, solid and creative without a safety net, I love his playing. Simon is behind his perspex these days and is completely on the beat, I love to have him loud in my mix. Melvin is the cherry on the cake with his sweet melodies and huge smiling face that is inviting for the audience and for me too. The two singers suited and booted roost on a nest of hand-written songs that go back to the day they met, its the front window of a very well stocked corner shop. It's the ying and the yang of 37 years. I was not there for most of it, I can't explain how painful that is, for me the past is there in a box tied up with roses in the attic. The main thing is that I'm here now and that's where I need to be, I've always meant to be here after all.
Back in the Casino its time to go and listen to the sounds of people drinking and spending money on the machines, time to soak up what I would never find on the A27 at home, this is the place where possibly dreams are made of, a place where time stands still in the pockets of those who shuffle to a better life. I really don't need to talk about it anymore I just have to do what I do and let the songs speak for themselves. There are no words that sell tickets more than the words themselves and the music that carry's it all home in a top hat.
I watch the sun go down in Alburquerque and know it will be coming up in our garden soon, Louise will wake and I will sleep and soon we will be back in the garden together. I have no idea what the future may hold but here as I tread water and wish away time I watch the sun. In our lives together we have much to do and hand in hand we will enjoy the creativity and profit from a good life within each day. Three more long weeks on the bus and in hotels, tonight I sleep on the bus outside the venue in a carpark. For me sleep and another full day ahead plus a show, I feel anxious and tired but I know that at the end of this road there is home. Here comes the sun because here it has gone here and the empty streets are dark. Cracker Jack.