And thats just me. The last time I wrote up here on the internet I was on the back end of a US tour and what fun that was, we then went into the next leg around the UK and Ireland. In total we had played 61 […]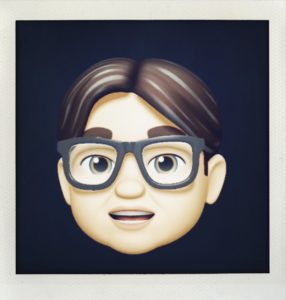 And thats just me.
The last time I wrote up here on the internet I was on the back end of a US tour and what fun that was, we then went into the next leg around the UK and Ireland. In total we had played 61 shows. Exhausted I thought well why stop now, so I bolted on 15 solo shows, and now my arms and upper body are in pain from the driving, the tension and the non sleeping. A year of being there, on stages plugged in and driven by the moment that glides like true love in deep snow. Today the last of those shows with Boo up in Carlisle, a not to dissimilar journey than the one I took over a year ago to play in Cumbria. On the train, in the grey depressing weather of England close to Christmas and the final buffers at the end of this track, for me at least. Solo shows will have to dissolve into the past for the time being as I hope to concentrate more on the Squeeze family touring, which is so wonderful, I feel so lucky to be here after all these years. Being on stage with Glenn seems to get better with years, less of a distance more of an understanding, and the band are the best ever. I love Simon and Steve at the back, like heart beats, Melvin cant stop crying over our songs and smiling, the whole band give themselves to the show, I am grateful for that.
My one man show was great to develop and to deliver, I had fun being the story teller being the singer and the one with the Premier Inn points. All the faces I could see on the tour dates looked happy, although sometimes I felt for them being out in half empty halls, most of coarse sold out but the ones that suffered were difficult. Not for the want of trying they say. Lovely people by and large run these smaller venues and I feel alive when they offer me tea and cake on arrival, they try, they work hard to keep music in the community alive and kicking. It's not an easy job. Some venues are run by people who clearly do not care, and are often difficult, take the venue that gave me a car pass for free parking, they said because I had driven off with it in my car they would withhold payment until it was returned, my God. After driving sometimes over 5 hours each day the old head starts to drop, and even with good company from Boo and Melvin it has become too much for me to consider until another show comes to mind, or when dust settles on the landscape of my life. I have enjoyed the touring so much but it may be time to rest the stories and the strumming while I take care of other things in my life, home, writing, and more hey days with the band.
It's odd as these shows have given me the confidence to grow as a performer and in turn this adds my commitment to Squeeze and the way I find myself on stage, it's almost as if its like homework. I feel like I'm growing as a performer even at this ripe age, and thats a great thing to be happening. I adore the stage more than I thought I ever would. Being in the moment is never more satisfying then when you kick into the first song and know there is no turning back. Like diving into a pool. My shows have been a learning curve, how to read the audience how to balance the room via faces and fidgets, by doors opening and closing. Tonight the last show with Boo in Carlisle but first a curry at Bari's Indian, where the head Chef tells me I wont eat all of the Nan bread I ordered, he was right it was like a planet. A lovely tour curry very spicy and reminded me of shows gone by this year, here with Madness and with Jools earlier in 19. It was a fun way to end the year with Boo, a really lovely audience and I felt very much in the songs, flat sharp or in the middle. Some interesting questions from the floor during the set, and afterwards a chap asks me to sign something, and says I saw Chris here last year he wasn't as good as you?! Thanks I said, thats kind.
The last time I wrote a blog it was from a hotel in Ireland, the US tour was behind me and the UK leg just about to kick off, and it was amazing, great shows, great reviews and performances. A tiring old day of driving followed by sound checks, by catering and then by meet and greets. A nap and then the stage. We sold out most shows along the way, there was joy and fun along the way too, the band were amazing, we looked good and sounded great. Many years of touring have been under the bridge and yet it always seems to be like the first time, for me at least, I feel each bump in the road and hear each breath in the dressing room, I see the faces in the stalls, I shake the hands. I sleep in the beds made for my dreams, although dreams seem thin on the ground these days. The transition from tour person to home bod is not always easy to straddle, it never has been. All I can do is try hard and hope for the best, Bono I hear takes a room in a hotel at the end of each tour to decompress before he wanders back into his kitchen. Seems wise. Touring is unique to the one who is embraced in the every day movements of touring and can often seem alien and misunderstood by loved ones on the outside. I was once very cocky and came home smoking fags with bottles of beer on the go, swaggering in the door full of the ego of the big, or small, stages. Look at me. I often got short shrift and was ignored, rightly I guess. These days I stagger home knackered and head for the comfy chair, doze off and float for a few days back into the routine of home, one that attachment is long reaching. Louise is brilliant at looking after me and we take time to re focus cameras to be in each others aperture once again. The Bread Anthology inspires in the background.
124 shows this year, thats a lot of being there, it's been more than last year which was 109 I think, and the year before was 98 or so, it's getting to look a lot like Christmas. The older I get the more shows seems to come my way, not sure why that would be but it must be a good thing as the sunshine years peel back the grey sky. As I sit here on the train racing back towards London and a day of shopping, thats another story, the fields of Cumbria and Lancashire are flooded, poor sheep stand knee deep in water as they graze on the soggy. Shopping is something I love doing at this time of the year, it feels right to dip into the pockets and spend on the ones you love. Over the years it has become harder to be in the shops due to my stupid addiction to shopping that resides in the old days. I used to shop all year round on things I never really needed, they filled the hole in the doughnut but there is no doughnut today to fill just me and my silly. I had drawers full of shortwave radios and toys of all shapes that would need all kinds of adapters to make them work, Dat players, you name it. Shopping today will be pretty and I cant wait. Guitars and cars are another thing, the car I have now has clocked up 70,000 miles in two years, the cost of touring, I would like to swap and maybe early next year I will do just that. Guitars I sold them all to a lovely man who lets me loan them from him while I tour. The only ones he does not own are the black ones. I have never worked from a shopping list I try hard to place the things I need to buy in my head, its like a game where I slowly go through them all, it tests my memory and I think is a better way of shopping. Once into London I will take a deep breath and march on. One toy at a time, one toy at a time.
2019 has been so fantastic in many ways, and so hard to manage in others, my gratitude list so very long and each morning it takes me hours to go through it all. I thank God that I can recognise that at my age my parents were not as active as I am today, Mum was passing, and Dad was slowing down, watching more tele and shopping for less. A very different generation and I hope the next will reflect on the past and learn from the mistakes people have made, it does feel like that might be the case. Global warming is so worrying and the way people run our country is even more worrying. We are in times that are so unpredictable for many reasons, and I sometimes feel scared by the danger ahead signs. Flooding, fires, turbulence and egos that swan through our lives like bats. I feel useless and resigned to what might be, but I feel that future generations will be able to reverse some of the damage caused by the greed and the inward thinking snobs who control our day. Its war without the uniform. But, to end the year a really amazing night at St Peters Church in my Village, 70% of the village came out to see us play and we raised over 5k for the Church. Guy Chambers followed Honey Mooncie opening the nights performances, she was outstanding and everyone loved her. Guy was great too. Melvin and I played the set we had been evolving, it now parked and to be rested. Top end the evening Sally Mathews came up to sing, she of Opera voice and lungs, amazing. What a great night and thanks to Pete for putting this all together to round off a wonderful year on the stage.
I felt in the moment, in the peak experience of life, a place where one glides without fear of falling. The dressing room was a cold stone room, over a 1,000 years old, I felt the insignificance of being as I drew breath from the damp air as I waited to walk into the light.
2020 vision is what we all need and I have some idea as to what's on offer for the coming year, Madison Squeeze Garden with Hall and Oates, sold out, and some more following thereafter. A busy year of stages ahead. At the end of next year some very special shows, I cant say much about this yet but be aware its going to be another great tour on some slightly bigger stages. In between all of this I hope to put pen to paper and find the self within who provides me with words and imagination, tales from the soul and corners of the heart. We shall see. A year of trying hard to focus on the things that mean so much within the love of family and but the end of the year a possible trip to India with them all to discover the spiritual journey that often eludes me in my every day. Aspirations for the 2020 all round us a few are in transit, as we never know where the road will lead us. I have a plan, years become fewer as time heals all wounds, so its good to try and visualise goodness creativity and hope in all things. The stage has become like an Aircraft Carrier, zooming down landing, stop, full thrust and off we go again, it keeps rolling, like the sea. I can feel the moment of tomorrow as it cambers towards me, and as I spot the deck I feel safe and fearless. Almost. All of this is not possible without the love of family, as I grow older I feel that love become ever stronger. So home is two things, tomorrow and now, the stage and the comfy chair. Friends songs and great people to work with. They catch me if I fall, I catch them if they fall. Thats the plan. It's all a snow globe of every changing non conditional love.
Speaking of family. My Natalie will be 40 year of life, and I feel so proud that she is doing what she wants to do and does it so well. 40 years thats so amazing, so gentle and full of love. Riley is working things out, still, along the long and winding road of life, I hope he finds the ring beneath the pillow. I will see more of him and Nat as I tour more in the US this next year. Grace is racing around the world working hard, she needs to rest but its not in her nature and I feel so much love for her being so creative and working so hard to be in her place of life. Cissy living and working Dublin dedicating her soul to the world of bakery, baking, cooking. I feel very proud that she can balance life and want for little. Lucky Dad. My kids are doing just fine and thats all you can ask for. Under the Firle roof we have Mitzi who is bright and breezy working her way through collage and aiming herself at success. Pebbles who will shine in her own time once she finds her feet, a being within a teenager, so hard as I recall. Linus who seems to have flown the nest and is in his own flat being a young student, what freedom, fast internet cold beer and pizza from around the corner. We'd all love that. A tash above the lips and some dark eyes, floppy hair, youth. My lovely Mrs D who gave up her work is full of life being in the day and loving freedom herself it seems. Lou looks less stressed and is in great shape, I feel so lucky. She has more time to be with the children, they always need rides to the station, picking up and dropping off, they always need something and then we have Sid, the dog, who looks up at me with distant eyes, 'what about that walk' he says. And then, 'if you could just spare one crumb I would be very grateful', as he looks up at the corner of my plate on the table. He puts himself to bed, he is the teenager with four legs, he gets up mid morning sometimes. Sit, get it your bed, get down, rabbits. And thats just me.